Ana Jurka shares her predictions for the 2022 Qatar World Cup. (Photos/Courtesy Telemundo)
The Telemundo presenter is clear about her priorities
Tu CASA Magazine
Haga click aquí para leer la versión en español
We have seen Ana Jurka presenting all the world sporting events that Telemundo broadcasts. She narrated the 2016 Brazil and Tokyo 2021 Olympics. She even won an Emmy Award for her coverage of those Olympics. Ana loves sports in general, but she has a particular passion for soccer. We also saw her enjoying herself commenting on the 2018 Russia World Cup with Diego Forlán and covering the 2019 France Women's Soccer World Cup. Ana Jurka is on.
She was recently the host in English for NBC / Telemundo of the draw of the cities for the 2026 World Cup. She has been very active preparing for the Qatar 2022 World Cup. She narrated the selection of the groups from Doha, the capital of Qatar. With her we talked about her life and her future. Ana shared with us her predictions for the next World Cup. "I already have my bags ready. I'm heading to Qatar," this Honduran Telemundo host told us. Ana Jurka is on..
Ana Jurka is on her way to Qatar 2022
Her origins
---
Ana was born in Tegucigalpa, the capital of Honduras. Her father died when she was only four years old, so her mother alone took on Ana's upbringing and hers with her other three children. Ana was fourteen years old when her mother decided to come to the US in order to attend to the needs of her four children who were growing up. "When my mother came it was hard until all the brothers organized themselves. I assumed the role of mother to my little sister who is only three years younger than me. She always tells me that I am her second mother, "says Ana.
"The best years of my life were spent in La Ceiba, on the north coast of Honduras. I had an amazing time eating coconut rice. There the coconut is an ingredient for beans, bread, fried fish, everything. I close my eyes and remember the two years that I lived on the coast," she recalls. Ana admits that she dances " punta", a characteristic rhythm of the Honduran coast. "Sopa de Caracol, for example, is in rhythm of tip. I try to dance it but I do it with absolute respect for the Garifuna, our Afro-descendant population in Honduras."
Ana Jurka highlights the Garífuna culture of the north coast of Honduras.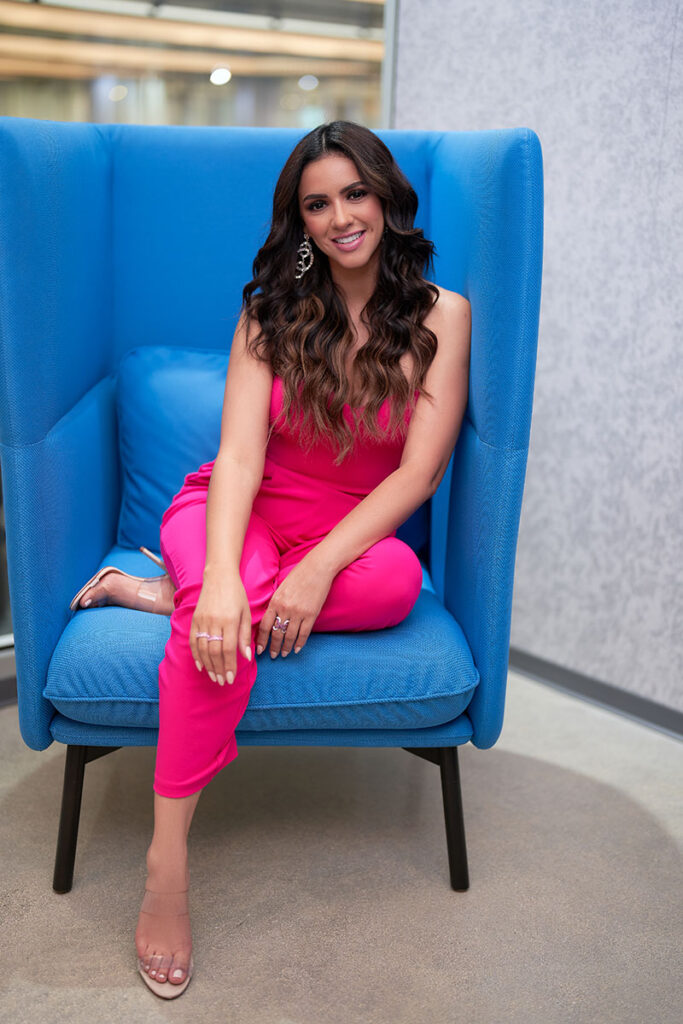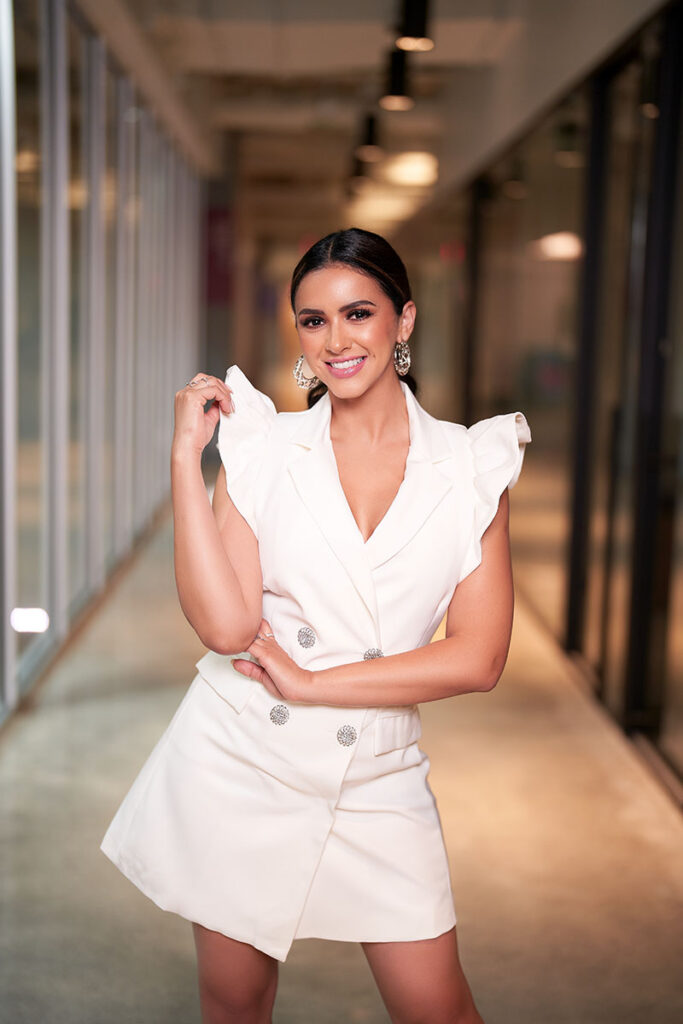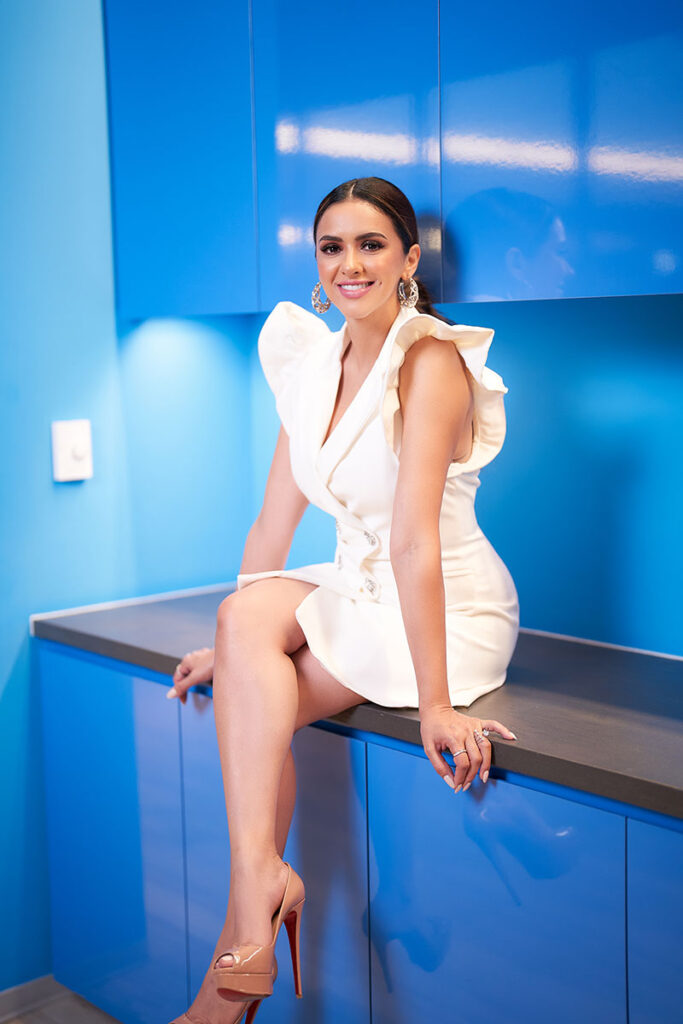 Ana Jurka is on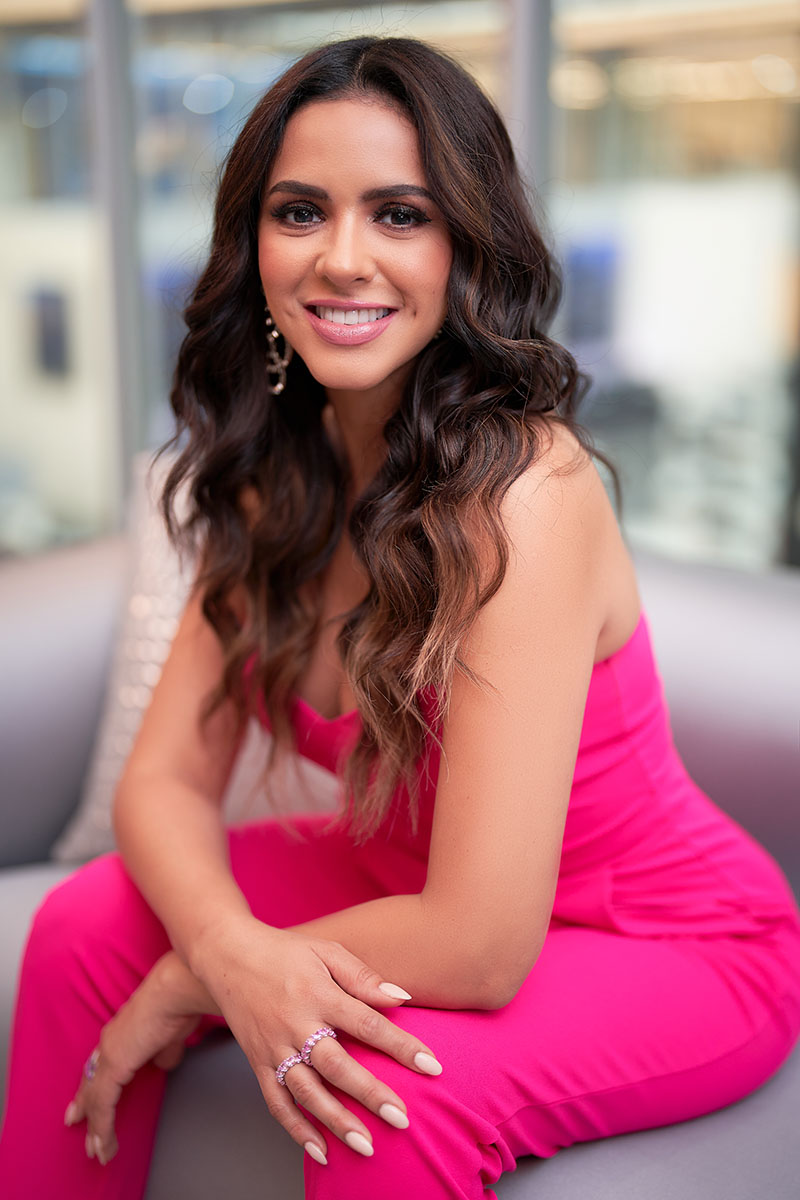 On feeling powerless
---
Ana does not hide her feelings about her when she sees the recurring images of Hondurans risking her lives to reach the US. "Impotence is the only word I could use to express my feelings. I see that many come with the hope of a better life for their families. Many come as family and end up being separated. That tears me apart. I, as the daughter of an immigrant, a woman who decided to leave her country, leave her children behind, cross the desert to come to the United States, I understand them", affirms Ana.
Thinking about the future
---
This communicator wants to continue growing professionally. Ana explains that "I want to do great things in entertainment and sports. And I want for the first time not to put limits on myself. When I was young I had such eagerness to survive, to stay well, to have economic stability. It shut me down a lot. I was afraid to take risks. I put many ceilings, many barriers, precisely looking for the comfort zone. Now I don't want to do that, I want to challenge myself not to be afraid and that's it".
This Honduran was the presenter in English during the choice of cities for the 2026 World Cup. She showed that she is ready to make the crossover to Anglo-American television, if she wanted to. However, for the moment, Ana indicates that she has her priorities clear. "I am not a work machine. I remember that I have many more important things like family. And I remember going for a walk and going to the park or the movies with my children. I love my job, but I remember what my priorities are," she concluded.
Ana Jurka is on
Speaking with Authority
---
Ana enjoys the countdown to the World Cup in Qatar as a presenter for Telemundo. She confirms that she already has her bags packed and that in a few days she will be traveling to the Middle East to be acclimatized with what will be the coverage of the World Cup. Ana, however, also has the criteria and knowledge to expand to analyze what we are going to see in the World Cup. She talks like a fan of the king of sports.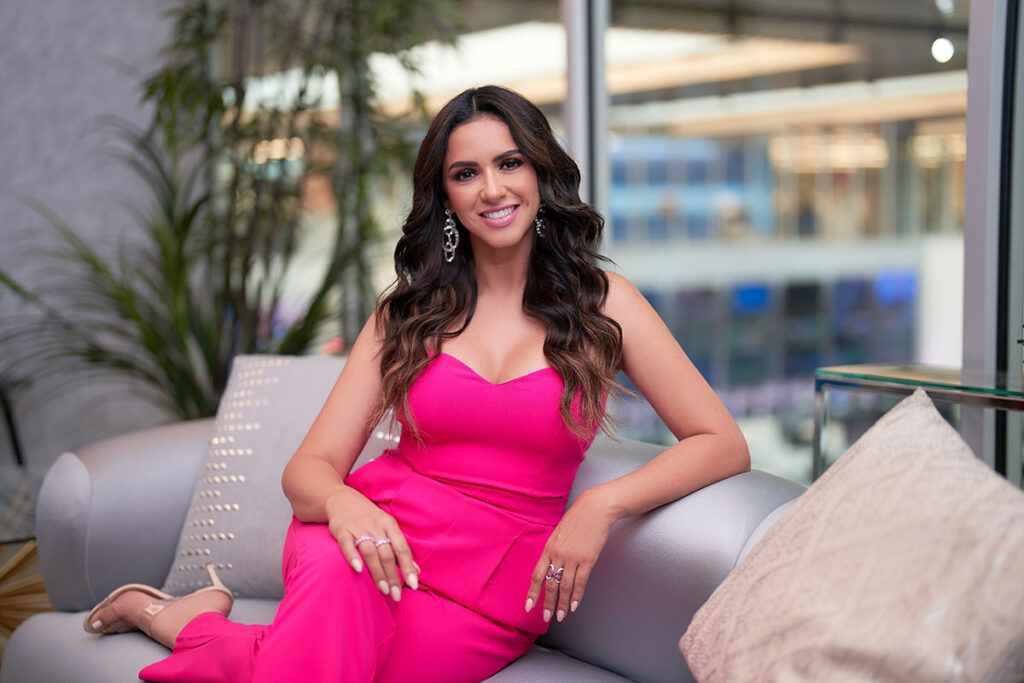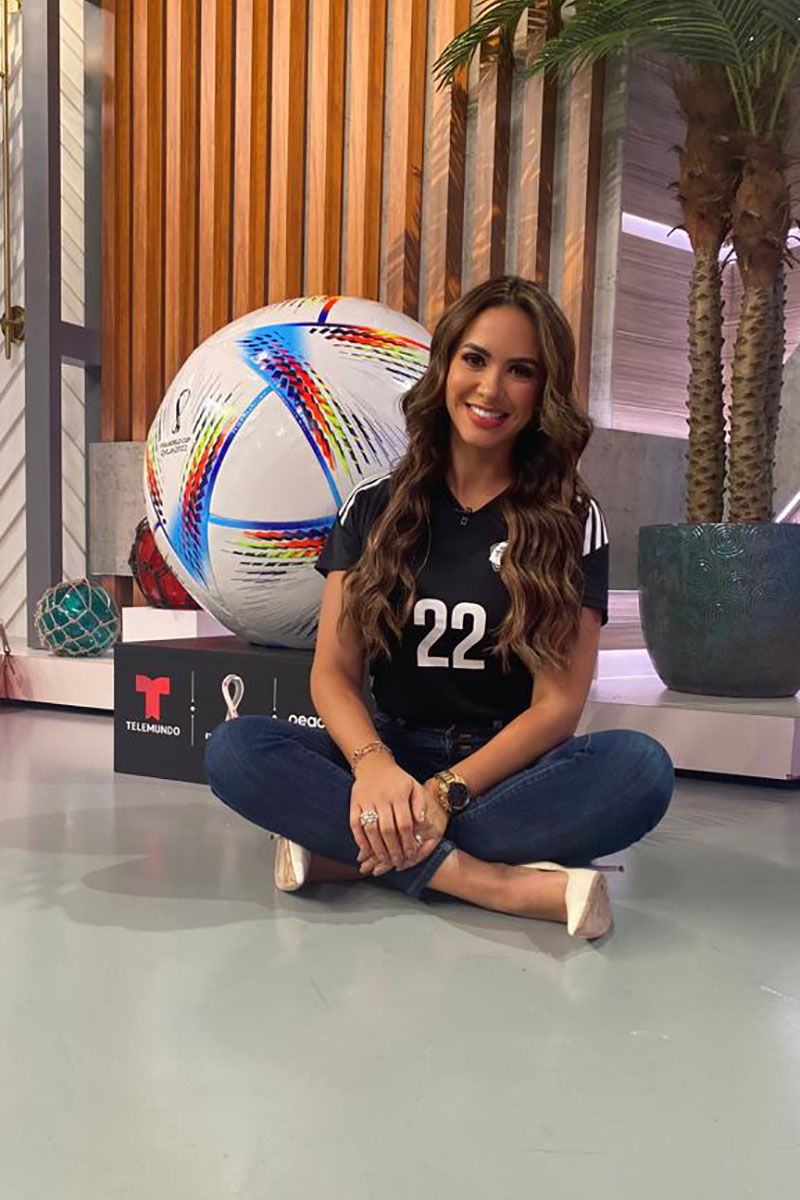 Ana Jurka enjoys the countdown to Qatar 2022. (Photo/Telemundo)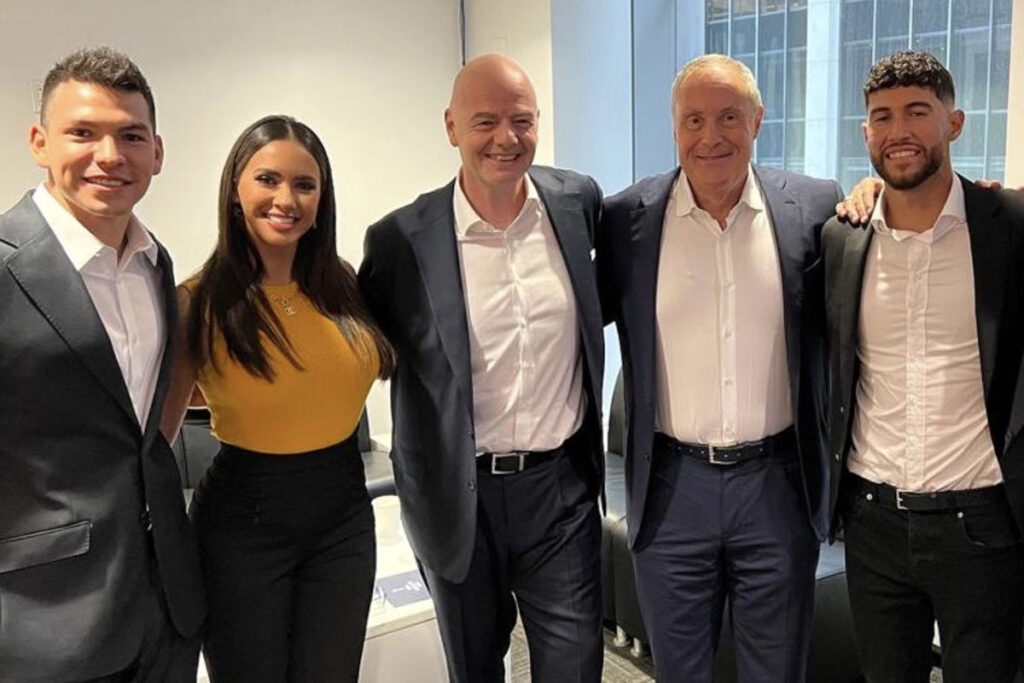 Ana Jurka with the Mexican soccer player Hirvin Lozano (Mexico); Gianni Infantino, president of FiFA; Andrés Cantor, soccer narrator; and the Spanish soccer player Sergio Ramos. (Photo/ Courtesy Ana Jurka)
Which team do you bet on to win Qatar 2022?
Ana Jurka: Brazil is my favorite. They have youth, but they also have experienced players. The players enjoy the trust of their technical director, who is like a father to them. It is enough to see how Tite defends the players from him. He does it, for example, when the press speaks ill of Neymar.
I must also say that France is coming in strong. They have a generation of kids who are there, but even with their youth they already arrive with the confidence of being world champions. They took down heavyweights. He has Karim Benzema on this occasion. It is enough to see if having so many stars together playing they understand each other or end up starry.
Which players are you going to follow?
Ana Jurka: My favorite player is Belgian Kevin De Bruyne. He is too spectacular. If he doesn't score like that, he gets the ball back. He is part of a team that came close to winning in Russia 2018. Kevin is going to play with a thorn in his side. It gives me pleasure to see him play. It is obvious that I am going to follow Messi and Cristiano Ronaldo who are going to play in his last World Cup. I want to see what they will achieve.
Which group stage matches will be the most interesting?
Ana Jurka: Without a doubt and in this order: Uruguay vs. Portugal; Germany vs Spain; United States vs. England.
Which player do you want them to take to Telemundo's broadcast studio in Qatar?
Ana Jurka: Cristiano Ronaldo. He is a great athlete not only as a footballer but in general.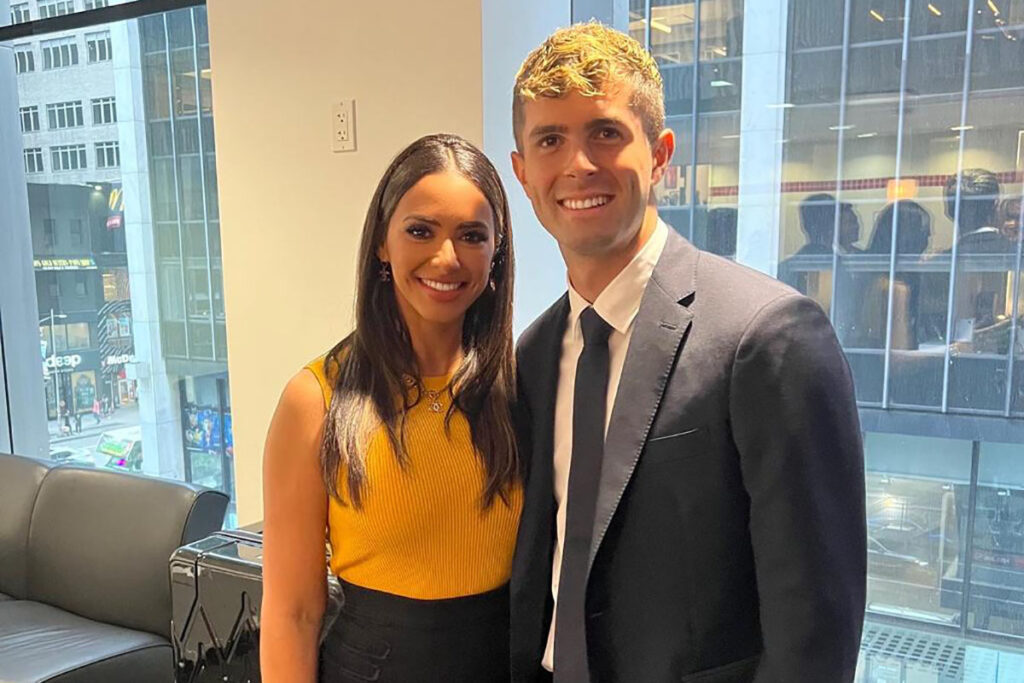 Ana with Christian Pulisic, star player of the North American team.
---
You may also like:
Farewell to the King of Rancheras
Believe in Yourself and you will Achieve your Goals
Believe in Yourself and you will Achieve your Goals
Ana Jurka is on her way to Qatar 2022
Ana Jurka is on her way to Qatar 2022
Ana Jurka is on her way to Qatar 2022