DANIELA ZUBIA, DENVER BRONCOS' CHIHUAHUAN CHEERLEADER
Tu CASA Magazine Newsroom
Haga click aquí para leer la versión en español
Daniela Zubia fulfilled her dream of being a cheerleader of the Denver Broncos. A little over three years ago, Daniela came to Colorado on vacation with her parents. While here, she had the opportunity to visit Empower Field for the Denver Broncos event in Spanish. "I saw two of the cheerleaders, Annie, and Angela, and wanted to be like them. Then, to my surprise, Angela gave me a very nice smile and said, 'If it's your dream, go after it. Sign up for the auditions,'" Daniela said.
This desire of Daniela did not exclusively arise that afternoon. From a very young age, this Chihuahuan was passionate about dancing and practicing gymnastics. "I liked to dance even though I never took classes because I was focused on gymnastics from a very young age. As I got older, I watched cheerleading work on TV and later YouTube videos. I liked to see how they danced," she recalled. She became a cheerleader for Monterrey's three professional teams: Fuerza Regia (basketball), Sultanes (Baseball), and Rayados (Soccer).
This previous experience helped her stand out. But Daniela had to participate in two auditions for the Denver Broncos. In the second instance, she managed to be among the 50 prequalified and from there she was included in the final selection. "As long as you believe in yourself, in your strength, in your power to achieve that dream, you will achieve what you set out to do. I followed my dream since I was a child, but meeting Angela gave me strength. I returned to my country to continue working and training until my opportunity came," shared the cheerleader.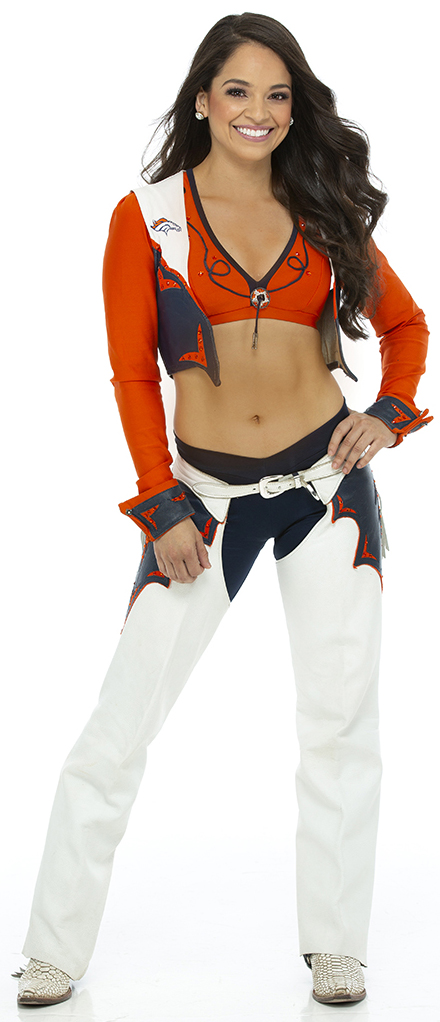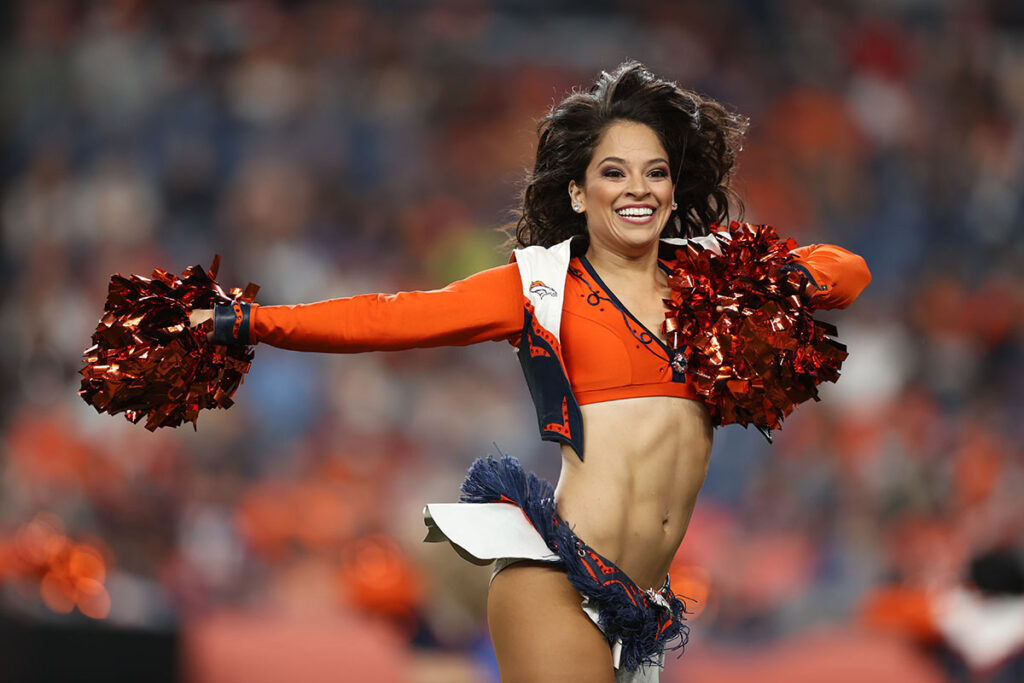 Blessed and Proud
Daniela is now the first Mexican and Chihuahuan to be part of the Denver Broncos. "I feel blessed, happy, and proud for this great opportunity that has been given to me. For me personally it is something unique and special. Sometimes it is very difficult to dream big. We put obstacles in our way. I am here wearing this beautiful uniform and being part of this great family of Broncos. With this team, I share values ​​that I learned in my family and in my country: we work hard, and we have positive energy," concluded Daniela.
Questions and Answers
What advice do you give to other girls who aspire to be cheerleaders?
Daniela Zubia: That they dare…I share with you that I was very afraid. But don't let fear get in the way of pursuing your dreams. I tell them that hard work is what will lead you to achieve your dream day by day.
How did you feel walking out on the field in front of over 75,000 fans at the first Broncos home game?
DZ: It was a dream come true to be there and see the whole stadium painted orange and listen to the fans. I had never felt in all my life the energy that this public transmits when you are on the field. It was one of the best experiences of my life and I was able to share it with my parents who came to the game.

México, Broncos Country
Newsroom Tu CASA Magazine
The Denver Broncos is the first NFL team to open activities in Mexico. These activities are part of "The International Home Marketing Area" program, which seeks to internationalize the league. "The Denver Broncos were among the first to play in Mexico, we have a presence of more than 20 years here and a loyal fan base with whom we will be closer," said Brittany Bowlen, vice president of the team, during her visit to the neighboring country.
---
You may also like:
Believe in Yourself and you will Achieve your Goals
Cinco de Mayo celebration returns to Denver
Training for emerging entrepreneurs