The Afro-Latina Benny Samuels
Newsroom Tu CASA Magazine
Haga click aquí para leer la versión en español
Successful Afro-Latina Benny Samuels has spent her career helping society's vulnerable. She has worked with organizations that support low-income children and families, young pregnant women, and homeless people. Since April 2020, she has led the Rose Community Foundation grant team and has been very active in providing relief and mitigation funds due to COVID-19. "There is racism and discrimination, yes. There is no use in complaining though. Instead, work hard without end," said this proud Panamanian.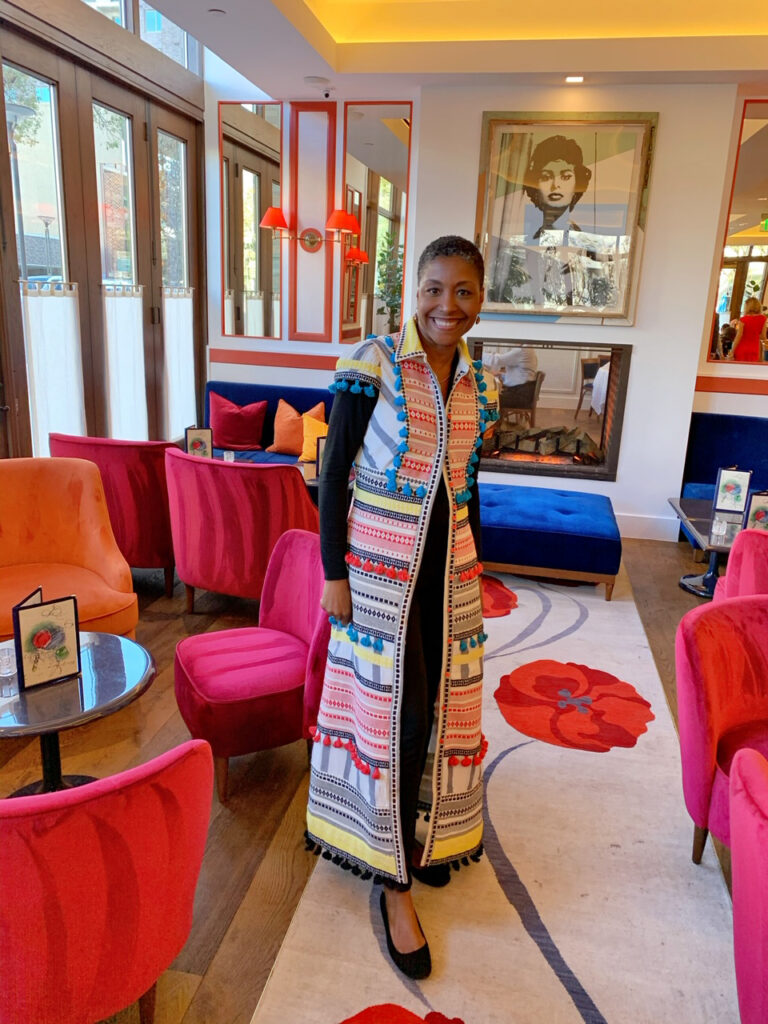 Dealing with the Crisis
Benny Samuels was in the right place at the right time during COVID-19. In early April of 2020, she began her role as Vice President of Programs for the Rose Community Foundation, an organization that makes monetary contributions to nonprofits that support the most vulnerable communities in the Denver metro area. Benny is head of the team in charge of donations.
All resources approved by Benny's team have been dedicated to prevent, respond to, and contain COVID-19. These funds have helped the elderly, the chronically ill, the malnourished, the homeless, and those with learning disabilities. In its first round, the Rose Community Foundation has granted over one million five hundred thousand dollars.
These resources have allowed the Rocky Mountain Food Bank to pass out free food in pantry programs across the state. Benny and her team have worked endlessly throughout July to be able to provide resources for non-profit organizations to mitigate the impact of COVID-19.
What has surprised you most when analyzing support requests?
Benny Samuels: For the second round, about 350 requests came in from non-profit organizations. That figure represents a 250 percent increase compared to the applications that came to us during the first stage of the crisis. Most requests are still food and rent related assistance programs. People continue to suffer, and we as a society have not been able to attend to people's basic needs.
What other needs must be met in the short term?
BS: Mental health. There are many people plagued with anxiety and depression due to the long confinement. It is critical to address this situation now to prevent further problems. We cannot neglect physical health either. In the past three months, many people most likely did not see their doctors and dentists. And perhaps their infants were not given required vaccines. I have analyzed statistics on deaths of people unable to get to emergency rooms, and we need to do something.
In her Element
Benny's career has encompassed senior roles at Mile High United Way, Denver Health and Hospital Authority, and Denver Department of Human Services spanning issues of health, education, poverty and more. Her accomplishments in building and expanding access to services for vulnerable populations include leading and managing Medicaid and CHP+ eligibility and enrollment programs.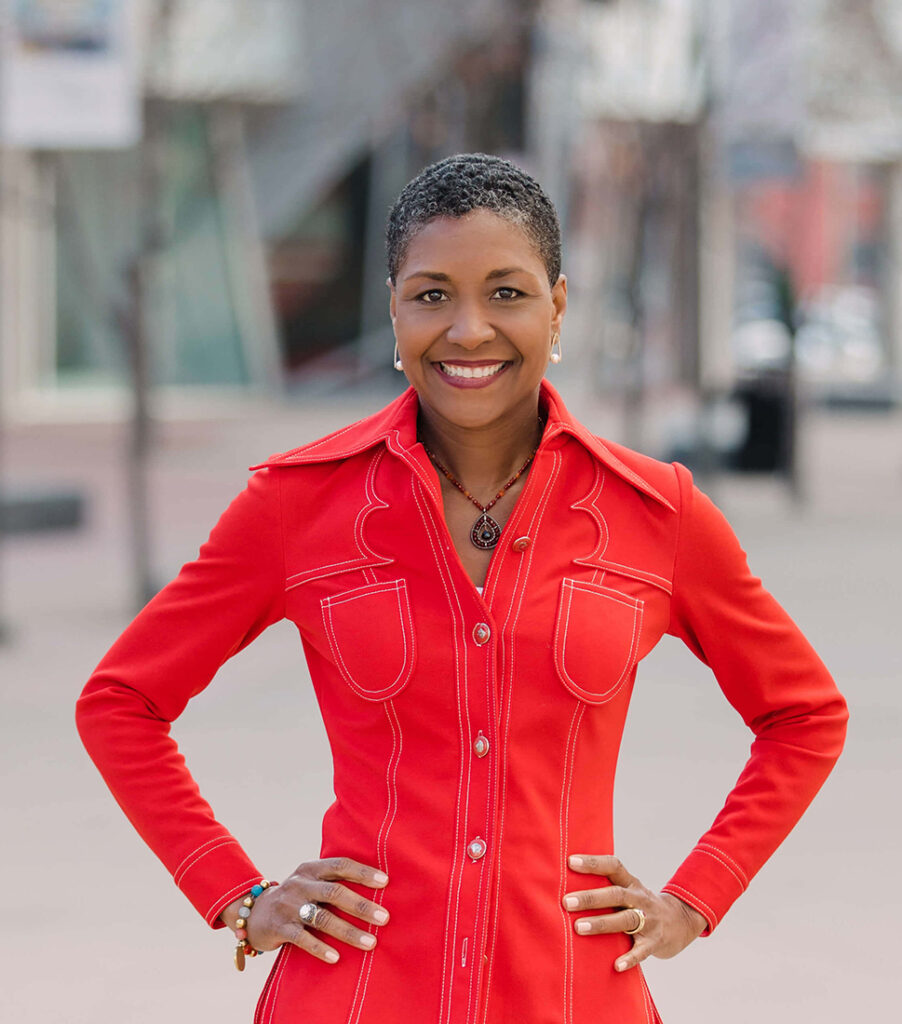 Benny also developed projects to recruit foster parents, programs to reduce homelessness, and even created community initiatives to screen for diabetes, cardiovascular disease, and dental problems. Benny has been a student mentor through Denver Kids and Lincoln High School as well. On top of that, she has collaborated with The Conflict Center, Denver Latino Commission, and Feedback Labs.
This successful Afro-Latina most recently served as the chief operating officer (COO) for Nurse-Family Partnership, which serves more than 36,000 young women and their babies in 41 states and 6 tribal nations in the U.S. As COO, she managed a $15M budget and led teams in developing and implementing strategic plans, leveraging philanthropic partnerships and investments, and managing feedback loops to capture the insights of clients and drive innovation.
How did you come to work in support of the community?
BS: I studied graphic design at Denver University (DU) though didn't feel it was my vocation. I realized very early that I wanted to work for the community. I loved working at Denver Health. The time at Mile High United Way expanded my geographic vision as I had previously only worked within Denver County. With the NFP I gained a panoramic view of the country. Though wherever I worked, I always stayed true to supporting the most vulnerable people in my community.
A Panamanian in Denver
Benny moved to Denver when she was 17 to attend college and has spent most of her adult life in the area. She has witnessed Denver's growth and development. "It has become a cosmopolitan and extraordinary city. Here, I have developed a love for outdoor activities. Hiking and cycling are now part of my lifestyle. I learned these in Denver. I came from Panama City, an urban environment," she said.
"I have lived in Denver for around thirty years, almost double the years I lived in my native Panama," said Benny. Her connection to Denver does not diminish her love of Panama, however. She visits her native country often. In 2019, she visited Panama to take care of her elderly father who was very ill. "I maintain daily contact with my Panamanian friends across the globe. I feel like I am always in Panama," she stated.
Benny, whose birth name is Benilda, comes from a family of Jamaican origin. Her grandparents on both her father and mother's side came to Jamaica to work on the construction of the Panama Canal in the early 20th century. Her father was also a canal worker for 35 years. In her household in Panama, English was spoken, the language of her grandparents. Outside the home, she spoke Spanish. And as a good Panamanian, she loved drinking coconut water.
How did your upbringing prepare you to live in the United States?
BS: Since I was young, I learned to work hard and not complain during difficult circumstances. My father, who died on December 2nd, 2010, was a very active man and worked until old age. He swam daily until he reached his 90's. He eventually lost the ability to walk, but still didn't complain. I apply these lessons to my own life to this day. There is racism and discrimination, yes. But there is no use in complaining. You have to work hard and without ceasing. I learned this at home.
What lessons have you transferred to your son?
BS: My son was born and grew up here. He's visited Panama, so he's familiar with customs there too. I have made sure that he has experienced a sense of community with Panamanian people. Those he has met there send him greetings often, even gifts for his birthday. Upon receiving these, he told me "I have people on my side." Contact with Panamanian culture energizes and encourages you. They have expectations of you and you'd be wise not to let them down.
In the Panama Canal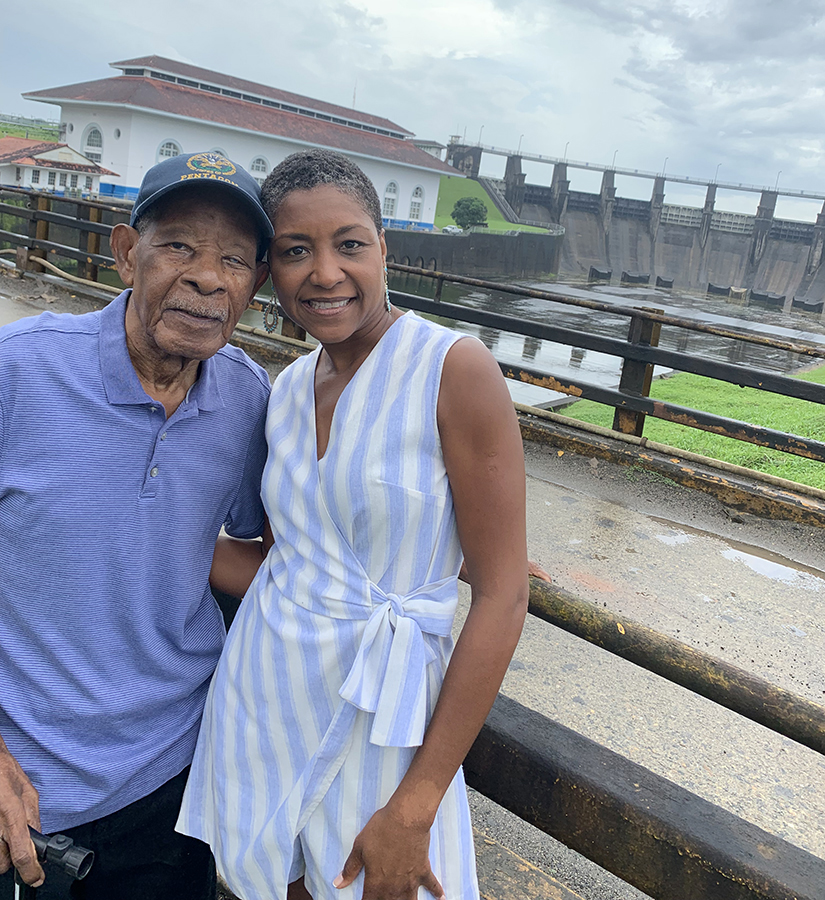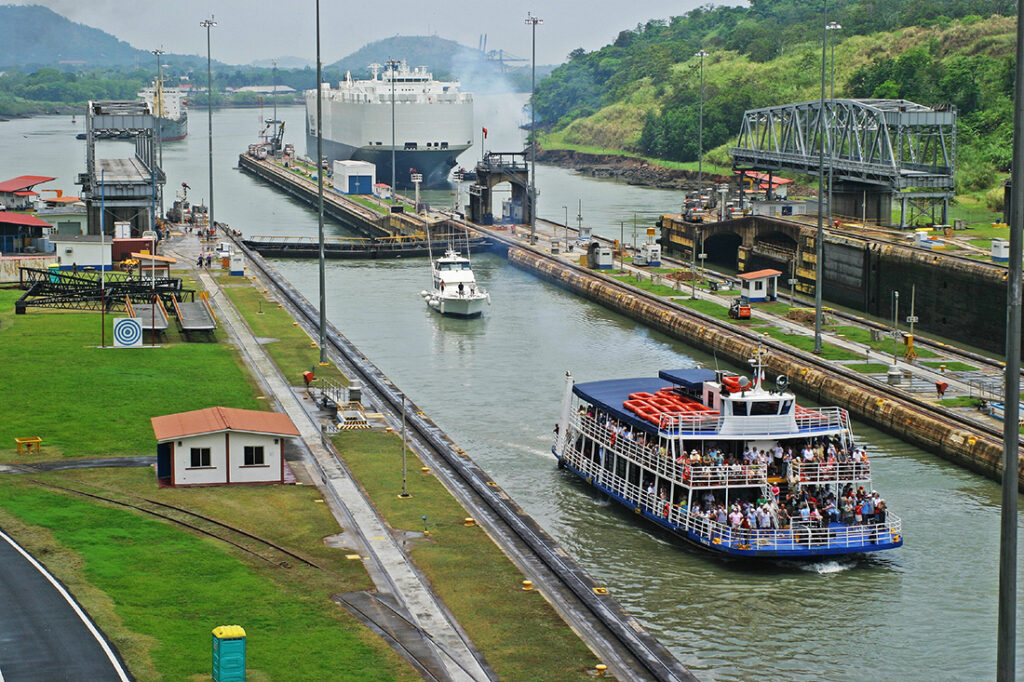 Benny spent a lot of time with her father, Franklin Samuels, during the last moments of his life. Franklin died on December 2nd, 2019. In the photo, Benny and Franklin pose in front of the Panama Canal, a site of great importance in Panama and especially for the Samuels family.
Passion for Fashion and Style

Benny has created her own innovative non-profit organization, Project Style. This enterprise allows her to channel her love for the community through fashion. She created the organization to offer women the opportunity to purchase at low costs stylish clothing that Benny purchases in Los Angeles and the New York fashion's districts.
"I do my personal philanthropy through this project," she said. She allocates a portion of the income from the sale of the clothing to social causes. Right now, the Center for African American Health will be receiving donations from Benny for every article sold in her store. Only the option to shop online is available at the moment. Unfortunately, Benny has had to postpone her annual pop-up shop.
Visit her store website:
---
You may also like: